Quimbee Bar Review Premium, bar course, bar prep, UBE, Universal Bar Examination, bar exam, bar review course, discounts, ABA discount
Yes! We offer exclusive discounts for student members of the American Bar Association (ABA).
ABA Premium members get $300 off their purchase of Quimbee Bar Review Premium. ABA free law student members get $75 off Quimbee Bar Review Premium.

Claiming this discount is easy. Simply verify your ABA membership or purchase an ABA Premium membership during checkout.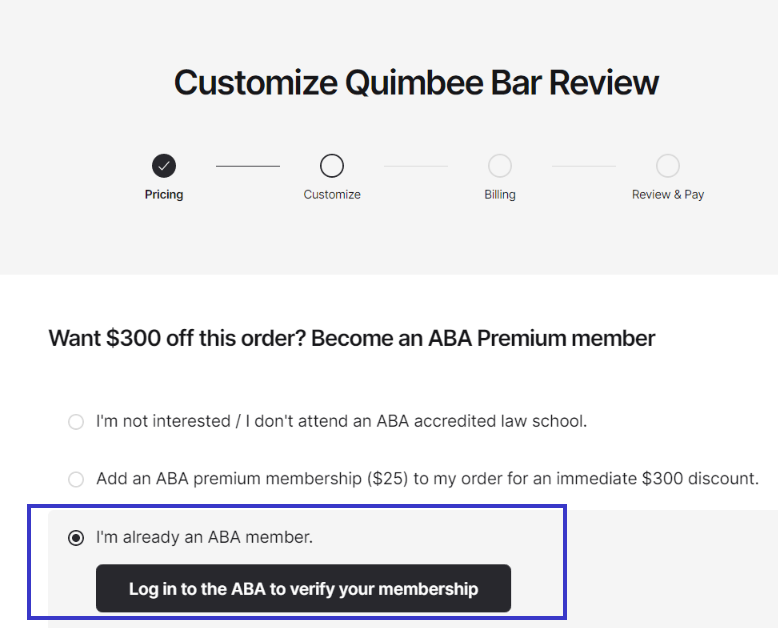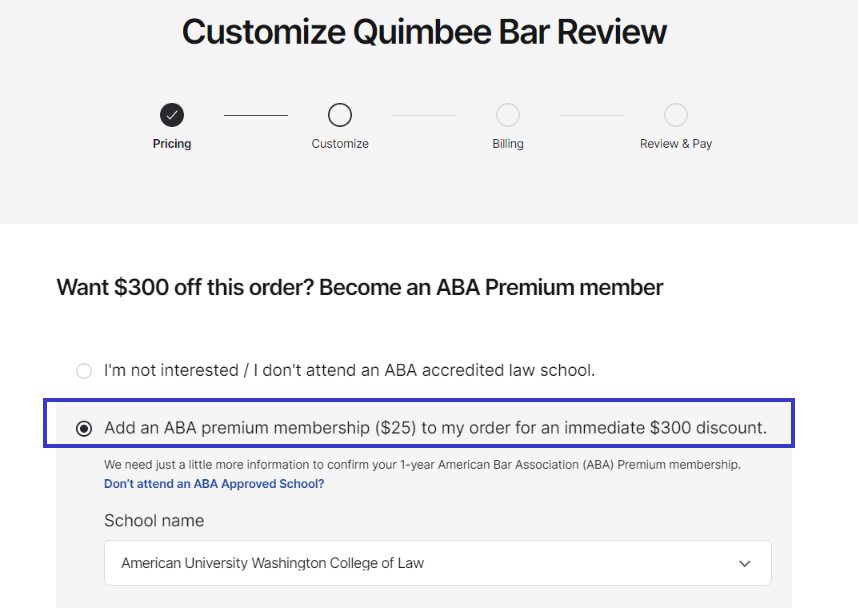 Please note that users with the ABA Attorney $75 membership are not eligible for this discount.
Still need help? Contact us at support@quimbee.com anytime.