Quimbee Bar Review Premium, bar prep, bar study, bar exam, bar course, UBE, Uniform Bar Exam, multiple-choice questions, practice exam, single-subject quiz, multiple-choice quizzes
A 20-question quiz consists of multiple-choice questions entirely on a single subject from either the MBE or essay portion of the exam. In the course, they are referred to by subject and number; for example, "Torts Quiz 1."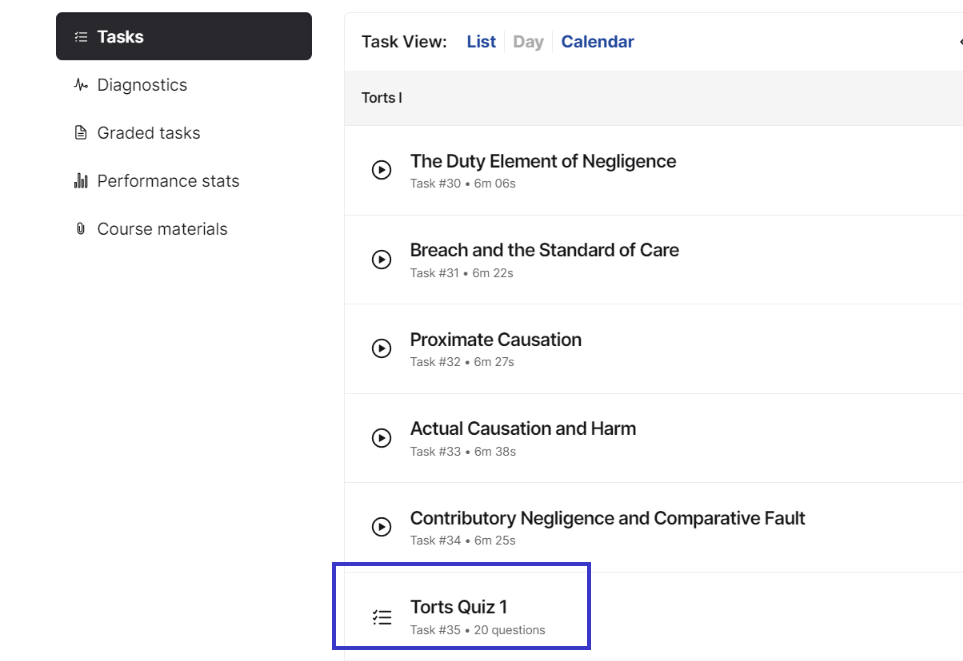 If you have any questions, please email us at support@quimbee.com. We're always happy to help!