Quimbee Bar Review Premium, Quimbee MBE Review, UBE, bar prep, bar study, bar exam, bar course, practice test, practice exam, MBE, multiple-choice questions, multiple-choice quizzes
Mixed-subject quizzes consist entirely of multiple-choice questions testing on MBE subjects. These are Quimbee-authored questions, and they do not contain any NCBE-licensed content from previous bar exams.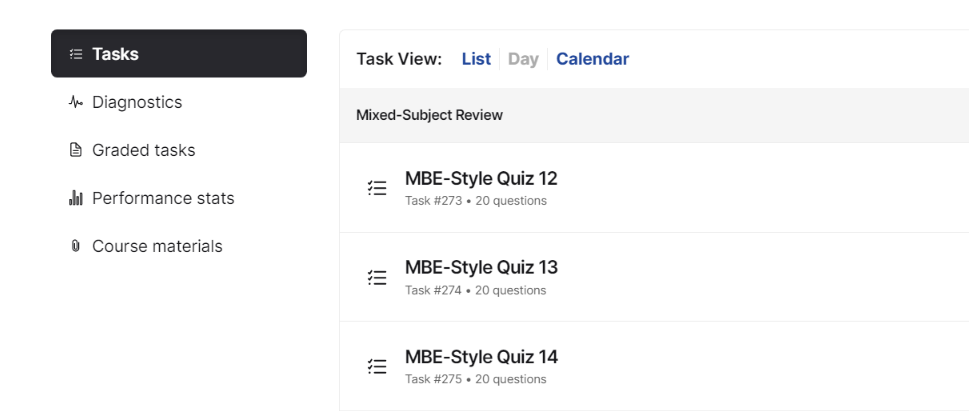 If you have any questions, please email us at support@quimbee.com. We're always happy to help!