Quimbee for Groups, Quimbee groups, group plans, group subscription, law school account, seat removal, transferred student, remove seats, school account, group account, organization account
You may remove a student from your law school group account by clicking on "Group users" option from the People tab on your account dashboard, and then clicking box(es) next to the appropriate name(s) and then the "Remove selected" button (as shown below).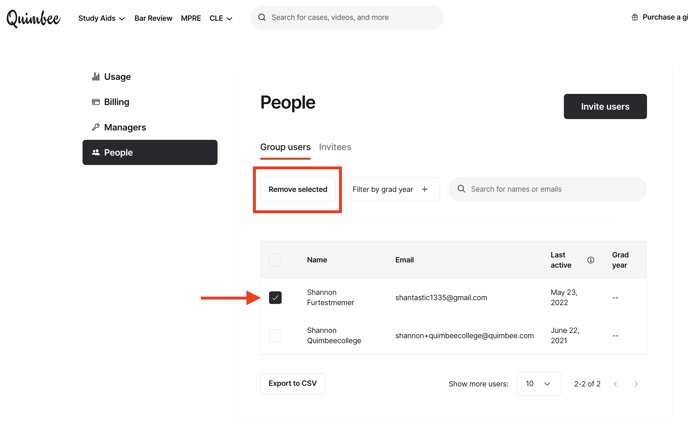 Remember, while you can't decrease your seat count in the middle of a billing period, you may reach out to support@quimbee.com to reduce your seat count for future billing periods.
In the meantime, you may fill a removed student's seat with another user of your choice.
If you have any questions, please let us know. We're always happy to help