outlines, Quimbee Outlines, download an outline, print an outline, how do I download an outline, download outline, print outline, study aids, law school study aids
Yes! Once you've purchased a Quimbee Outline, you may request a download email (as shown below). You'll receive an email containing the download link for that outline.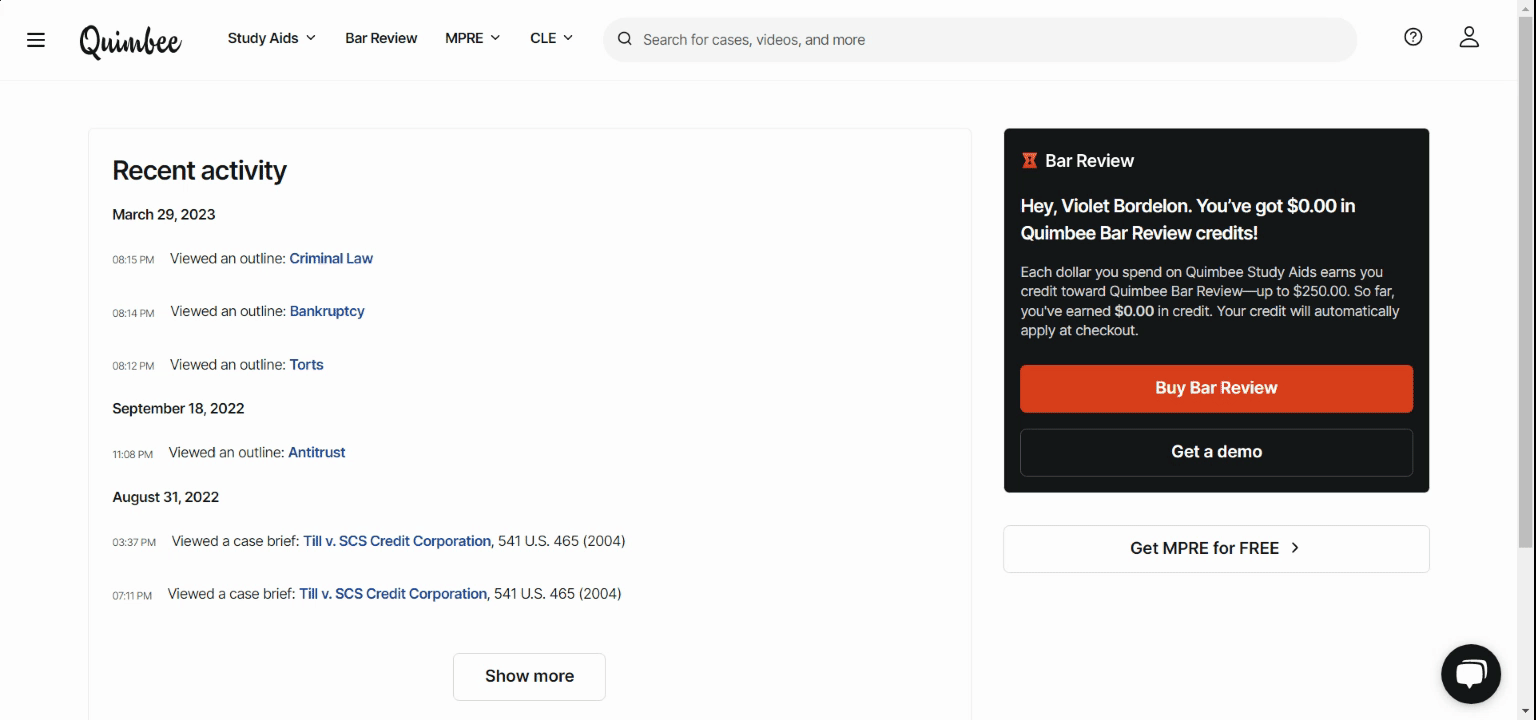 To request a download email, you need to be logged into your Quimbee account.
If you have any questions, please reach out to us at support@quimbee.com. We're always happy to help!