device limit, exceeded device limit, deauthorize devices, clear all devices, remove all devices, remove devices
While there is currently no way to deauthorize all of the devices and/or web browser sessions on your account at one time, you may deauthorize one previously used device/session the next time you attempt to access Quimbee by clicking the "send validation code" button (as shown below).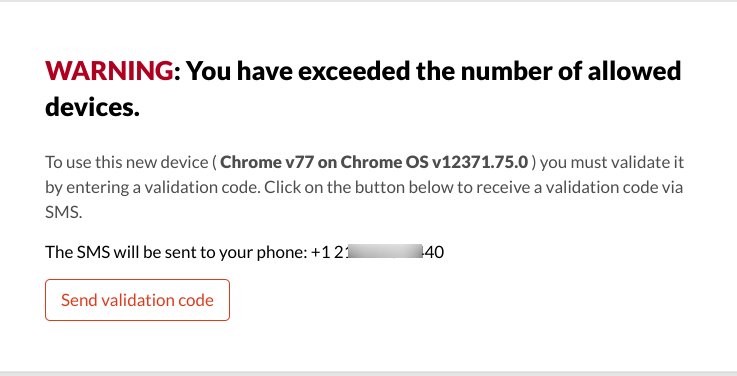 You'll be prompted to enter the validation code sent to your cellphone and verify your identity (as shown below). If you have reached the device limit, you may deauthorize any device/web browser session before you can add a different one.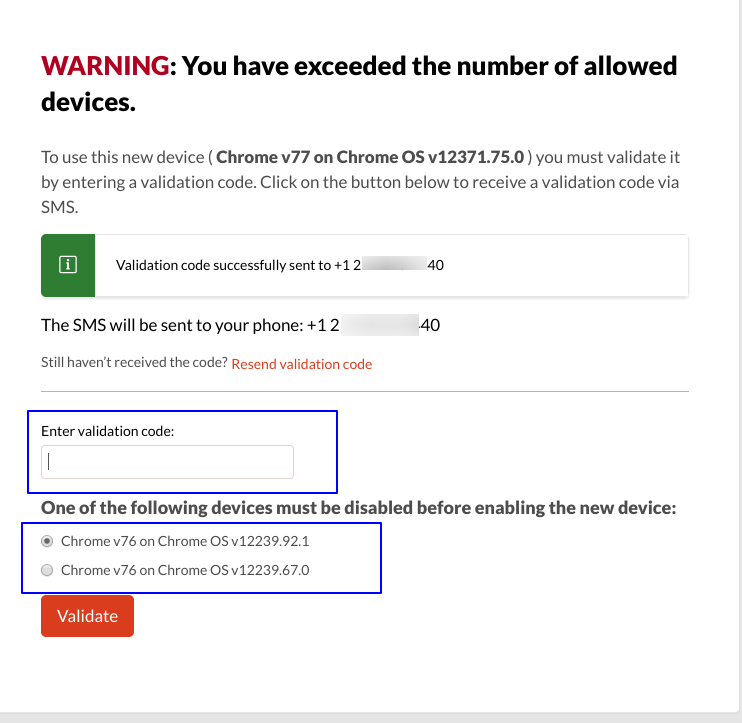 If you have any trouble at all, please reach out to us at support@quimbee.com.