How do I download the Quimbee Outline that I purchased?
outlines, Quimbee Outlines, download an outline, outline download, study aids, law school study aids
After you purchase an outline, you may request a download email (as shown below).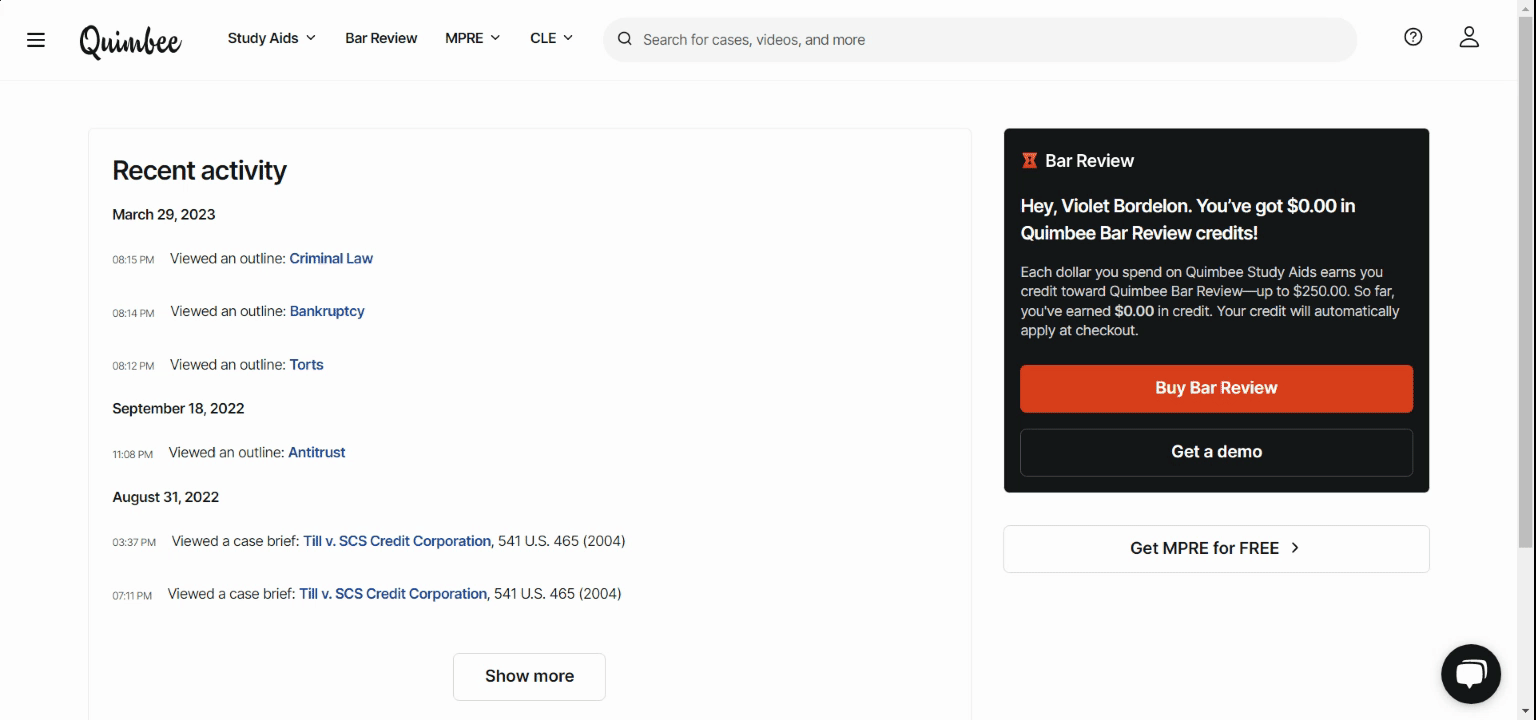 If you can't find the email in your inbox or spam folders, you may return to the outline's homepage and request another download email there.
If you continue to have trouble, please reach out to us at support@quimbee.com. We'd love to hear from you. 😄