Quimbee for Groups, group account, group plans, group subscription, group membership, law school subscription, school account, law school account, organization account, law school group
First, check your school email inbox for the invitation that the plan manager (usually your law librarian) sent to all currently enrolled law students and eligible staff.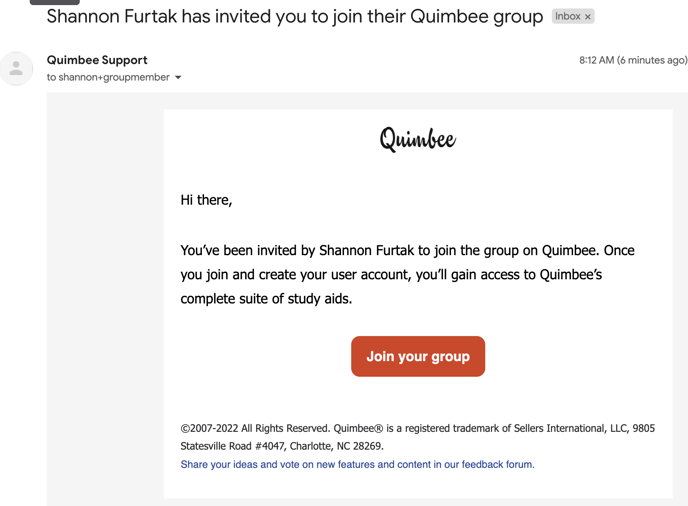 Next, accept the invitation. If you're new to Quimbee, choose the "I don't have a Quimbee account" option and create your account. If you already have an inactive individual Quimbee account, please select the "I am already a Quimbee user" option (as shown below).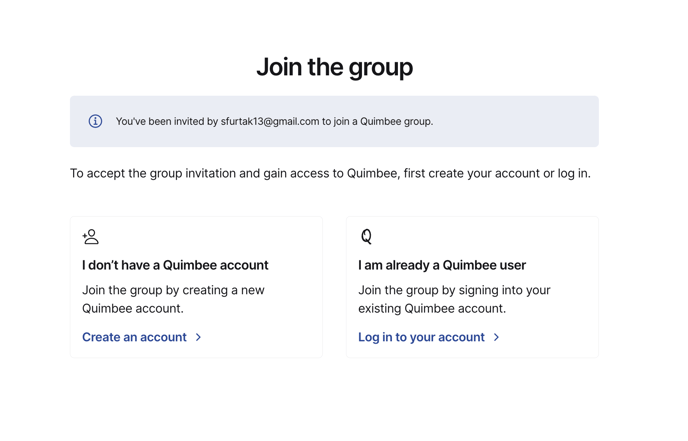 If you can't find the group invitation, please contact your law school librarian for assistance. If you have an active individual Quimbee account, please reach out to us at support@quimbee.com. We'd be happy to help.