Quimbee Bar Review Premium, Quimbee MBE Review, UBE, MBE, bar course, course progress, performance stats, completion percentage, track my progress
With Quimbee Bar Review Premium and Quimbee MBE Review, it's easy to keep track of your course progress. From your daily tasks view or calendar view, your completion percentage is at the top-right corner of the page.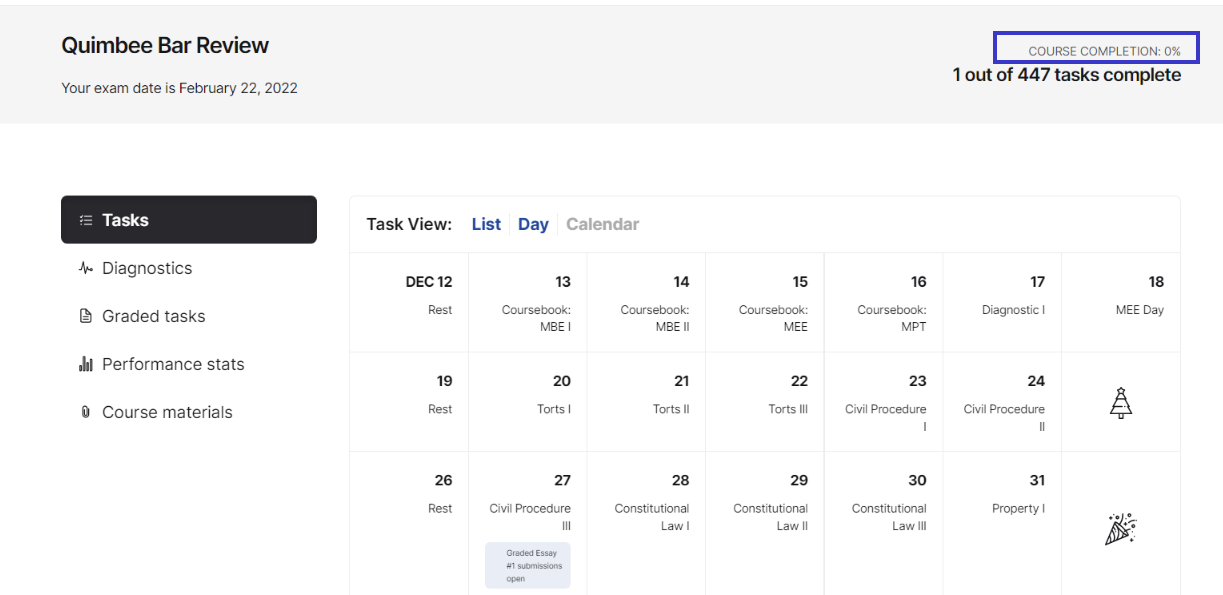 Remember, you will only be able to save your progress when the course is unlocked. The bar review courses generally unlock about 120 days before your bar exam date.
If you have any questions, please reach out to our customer happiness team at support@quimbee.com. We're always happy to help! 😃