Law School/Institutional/Organization Groups
I'm a group owner/manager on a law school group account. How do I remove pending invitations?
Quimbee Groups, institutional accounts, remove user, delete email, delete an invitation, law school account, organization account
If, for any reason, you need to remove a pending invitation that has not yet been accepted by a group member, visit the People section of your account dashboard.
From there, select the the users you'd like to remove and then click "Remove invites" as shown below: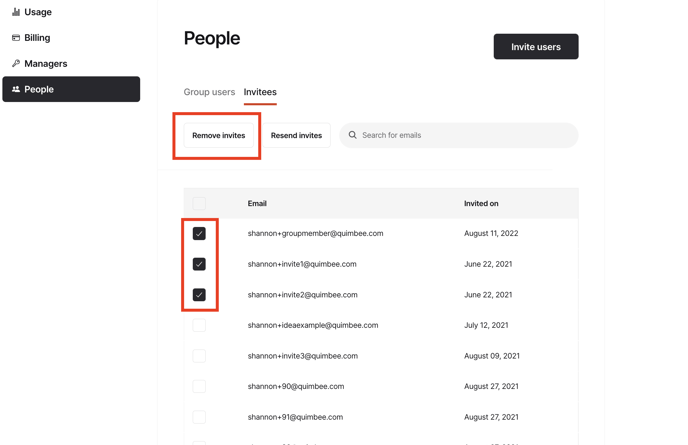 If you have any questions about removing invited users, please get in touch with us at support@quimbee.com anytime.