Quimbee for Groups, group plan, invite students, student list, invitations, school account, group account, law school account, organization account, group owner, group manager, law school group
Law School Group Owner Instructions
Group owners must first accept the invitation sent from Quimbee Support and link their accounts (by logging in after accepting the invitation or creating their account after accepting the invitation). If you haven't received your group owner invitation or if you haven't been able to link your individual Quimbee account to the group account, please contact support@quimbee.com.
Once the invitation is accepted, you may access your account's dashboard by hovering over the profile icon on the top-right side of any webpage on Quimbee.com.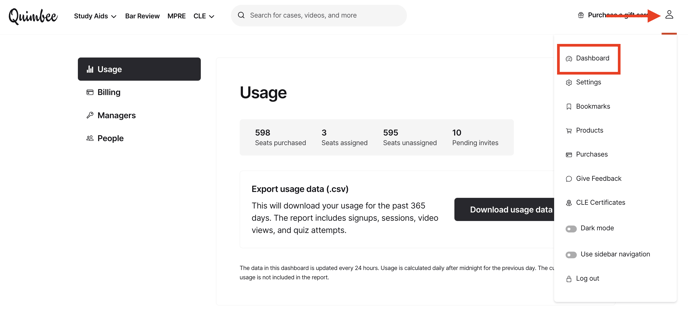 From the dashboard, invite students to your law school's group account from the People tab.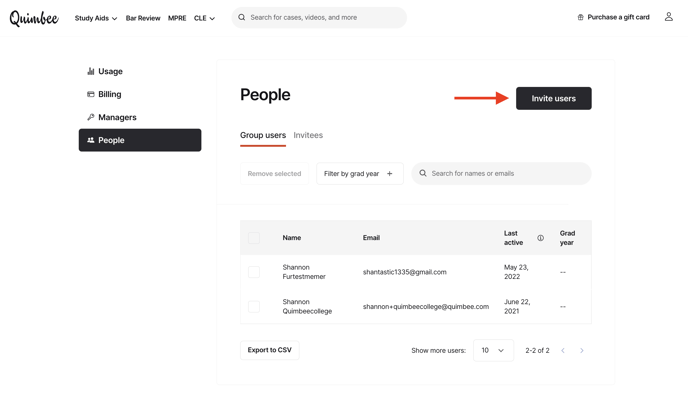 There are two ways to invite students:
Enter or copy/paste your student email list and click "Send Invites."

Send a link to all eligible students, which they'll be able to click to join the group. *Please note: you may invite as many users as you'd like via this method, even if the number of invitees exceeds the available seats on your account. When your group is almost full, you'll receive an emailed notification advising you of this. If students try to accept the invitation after the group is full, they will be directed to contact you.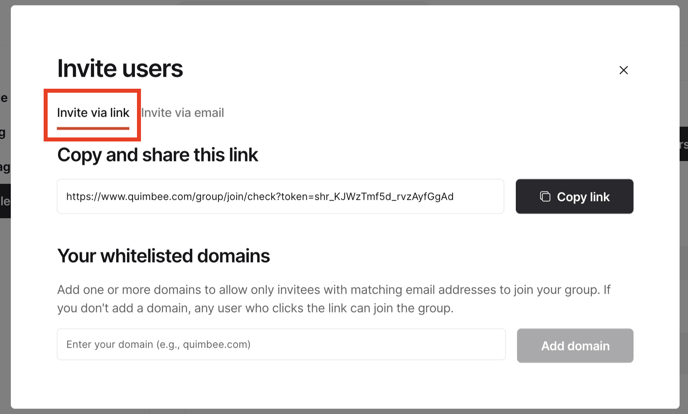 You may view the list of invited students on this screen, and resend or delete any pending invitations.
Students who have accepted their invitations are listed under "Group users" on the People tab. From here, you may export your list of users to a CSV, filter by grad year, and remove students who are no longer eligible for your group plan.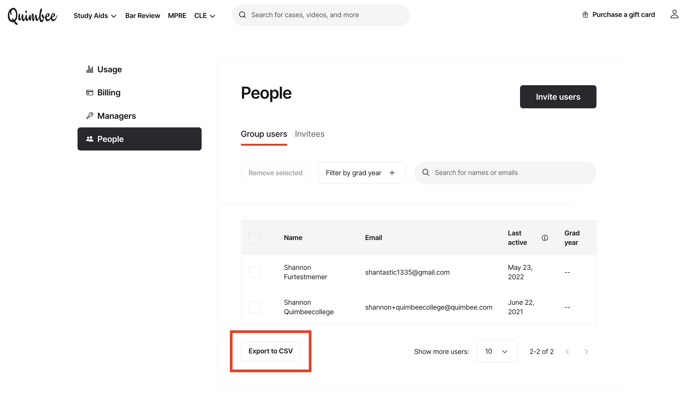 Use the "Invitees" area on the People tab to remove or resend pending invitations to students who have not yet accepted the invitations and joined the group.
Notes
Students who already have individual Quimbee accounts should join the group using the "I am already a Quimbee user" option. Students who are completely new to Quimbee may join the group by completing the "create your account" fields (as shown below).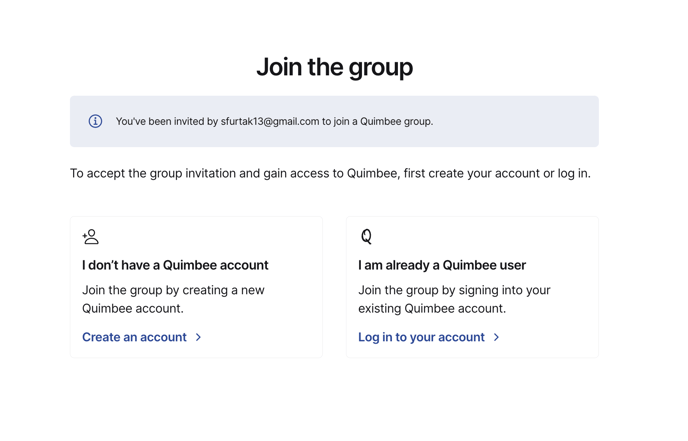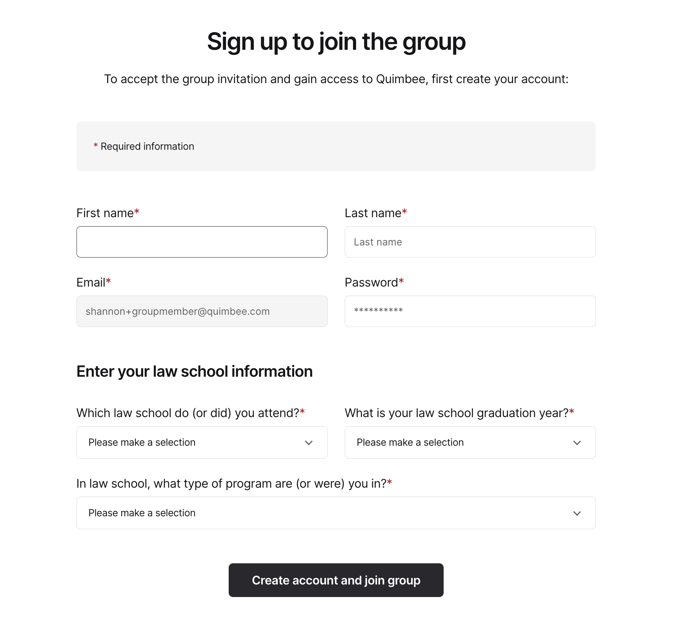 If you have any questions, please reach out to us anytime at support@quimbee.com. We're always happy to help!