Quimbee Bar Review, bar study, bar review, bar exam, bar prep course
The first time you open Quimbee Bar Review, you'll be brought to the first day in the study calendar.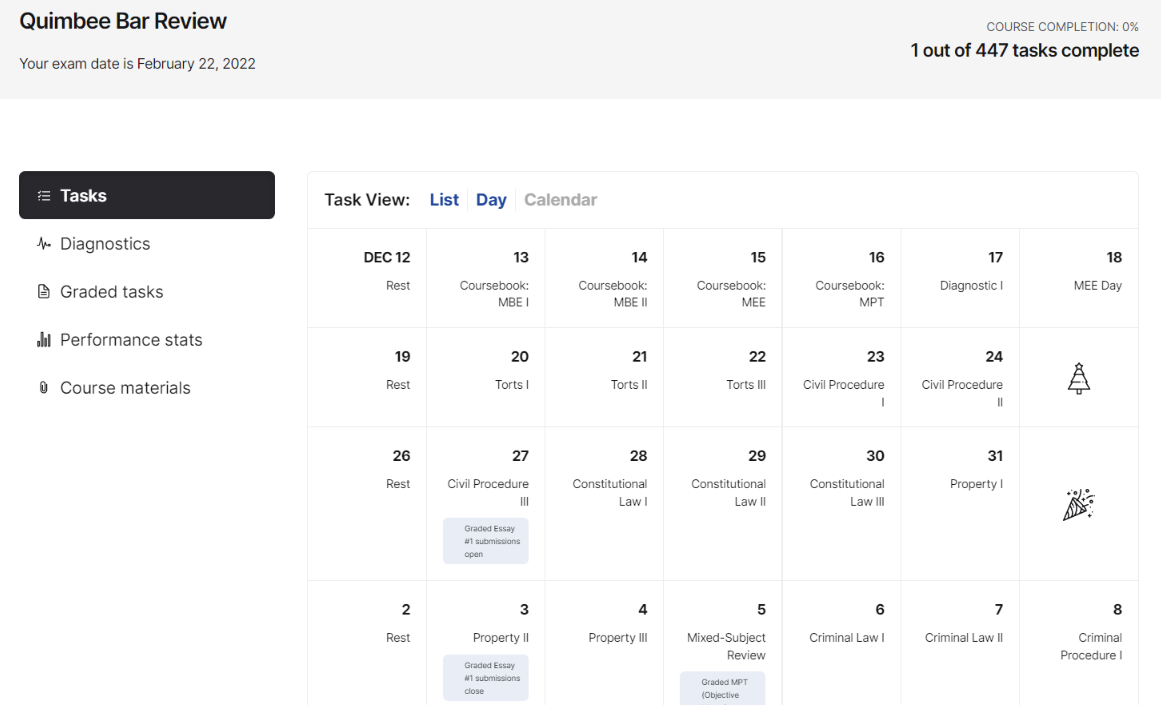 You'll be able to view the study calendar and course materials, and you may complete tasks, but you will only be able to save your course progress when the course opens about 120 days before your selected bar exam date.
If you have any questions, please contact us at support@quimbee.com. We're always happy to help!