Quimbee Bar Review, bar course, bar prep, UBE, Universal Bar Examination, bar exam, bar review course, bar review videos
You may access the Quimbee Bar Review Premium videos by visiting your study calendar here.
While we recommend that you follow the study calendar and complete all of the tasks in that order for the best results, you are able to click on any day in the calendar to see if any video tasks (indicated by a play button icon) are available, as shown below.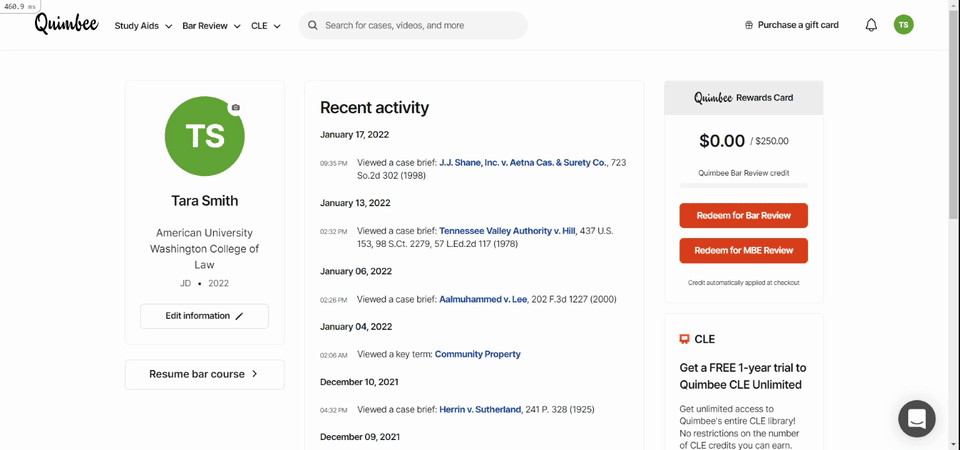 Please contact us at support@quimbee.com with any further questions.