case briefs, study aids, case brief, law student case briefs, law school case briefs
Quimbee has the goal of covering every principal case in every casebook currently being used by law students. To that end, we now list casebooks for which we have partial coverage. These case briefs will look like this: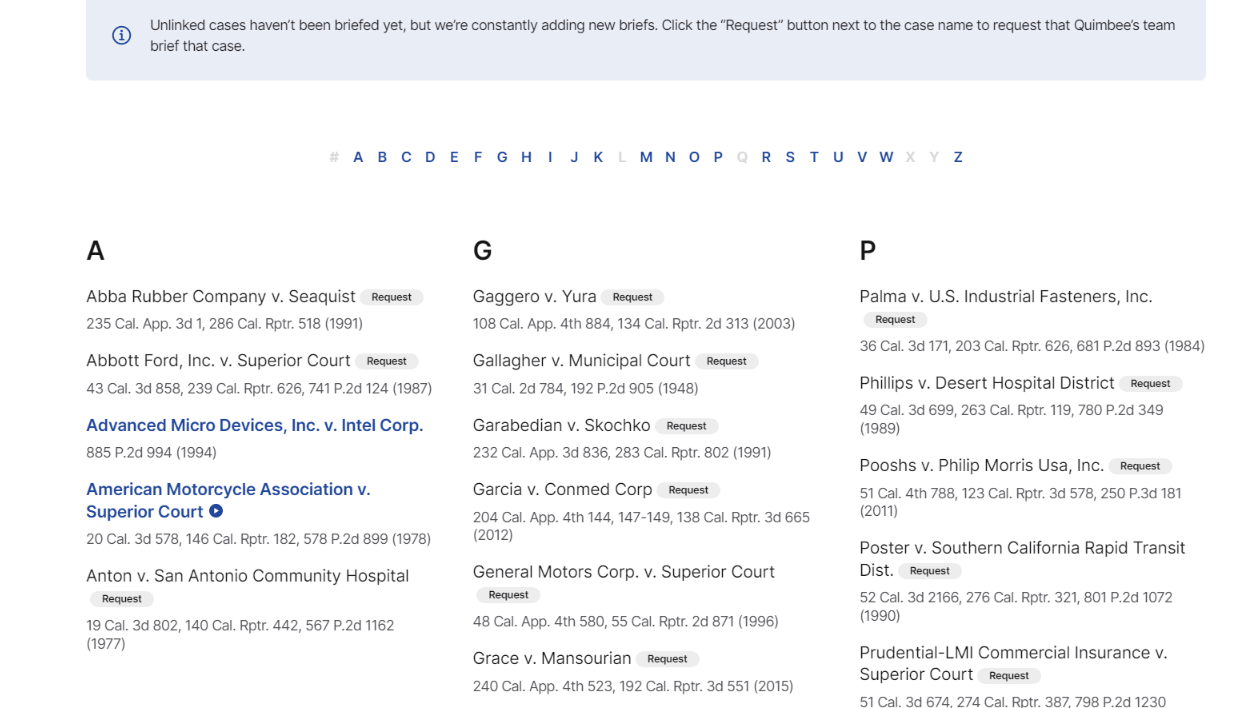 Although all of the listed cases are principal cases in the casebook, only cases we have briefs for appear as blue hyperlinks. The principal cases that we are in the process of adding briefs for appear in gray. The cases with a play icon next to them have a case brief video.

While all casebooks will eventually have full coverage of principal cases, we still recommend clicking the request button or using the suggest a casebook request form to request the books you'd like to see full coverage for because we decide what to cover first based on demand.

If you have any questions, please contact the customer support team anytime at support@quimbee.com.