outlines, Quimbee Outlines, download an outline, print an outline, how do I download an outline, download outline, print outline
In short, yes!
Please just visit your Settings page on our website and click "Make a Purchase" next to Products to purchase a printable and downloadable outline for $29. Gold users will receive a 25% discount.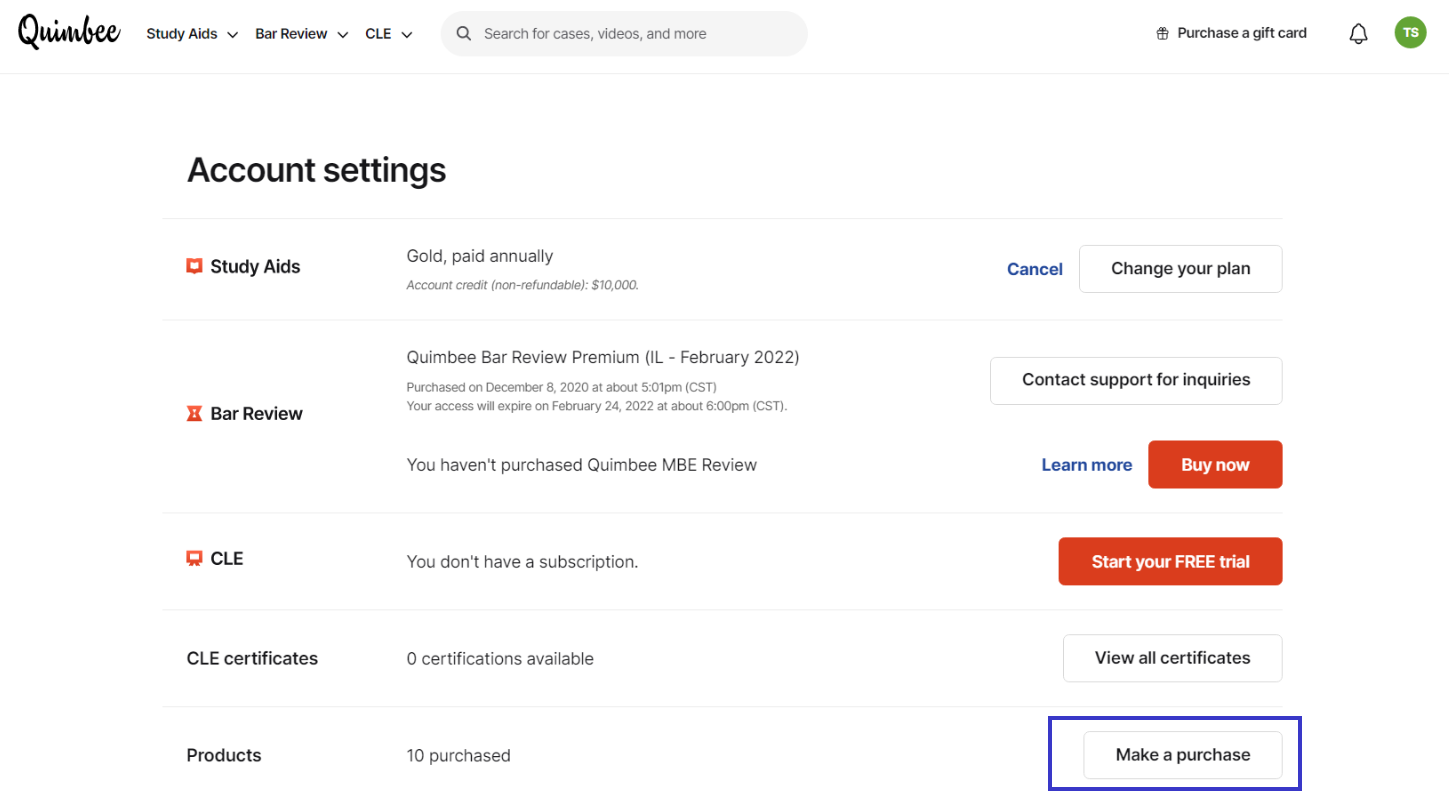 Online access to our outlines is included in our Gold Plan, Quimbee Bar Review, and Quimbee MBE Review, and they are not printable or downloadable. You will have 24/7 online access to the outlines on your desktop, tablet, or mobile device, which guarantees you will always have the most recent version at your fingertips.
If you have any questions, please email us at support@quimbee.com. We're always happy to help!