How do I change the name on my Quimbee account? change the name, update the name on my account, changed my name, spelled my name wrong
Did you accidentally misspell your name during signup or change your name recently? No worries! Here's how to quickly update your name in our system.

Step 1: Log in to your Quimbee account.

Step 2: Click the profile icon in the top-right corner, and click "Settings" from the drop-down menu (or click here).
Step 3: Scroll down to the name section, and click "Edit."
Step 4: Enter your new name and current password. Click "Save Changes."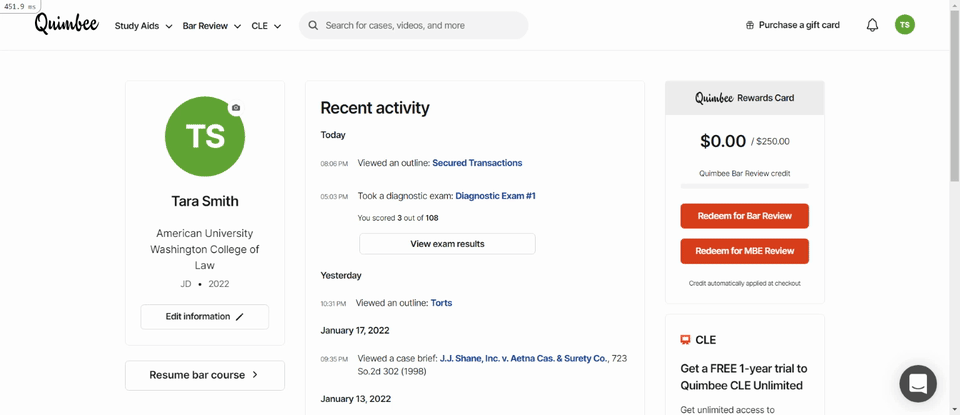 You're done! 😃