outlines, Quimbee Outlines, download an outline, print an outline, how do I download an outline, download outline, print outline, study aids, law school study aids
Quimbee Outlines are only downloadable or printable if you purchase an outline or if you purchase Quimbee Bar Review Premium or Quimbee MBE Review.
Once you purchase an outline, you may request that the download link be emailed to you (as shown below).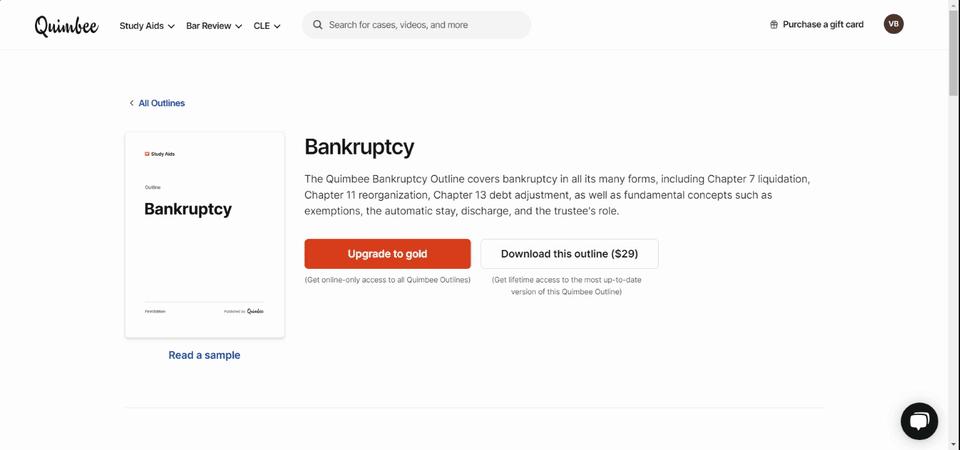 You will receive an email with a download link (as shown below). Once you click the download button, you may print the outline or save it as a PDF.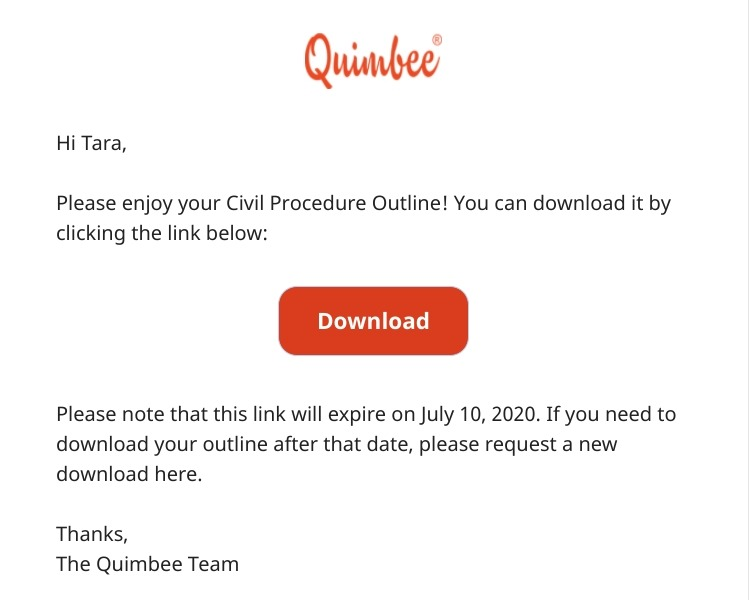 If you have any questions, please reach out to us at support@quimbee.com.