course videos, videos, video lessons, watch videos, study aids, Gold Plan, Silver Plan
If you have the Silver or Gold Plan or one of the Quimbee Bar Review 3-year packages (now discontinued), you may find all of our course videos under the Study Aids drop-down menu on the top navigation menu of any webpage on quimbee.com.
After hovering over the Study Aids, hover over Courses, and then click on the course title to go directly to that course (as shown below).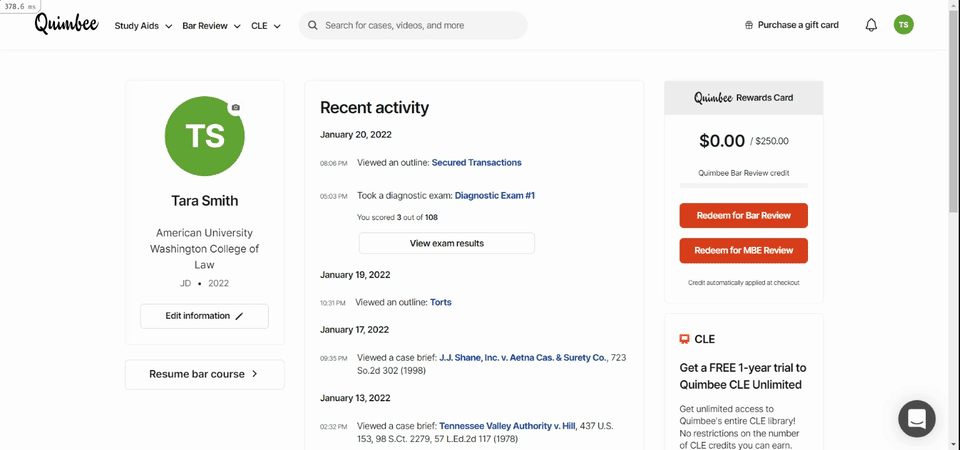 Alternatively, click Courses on the Study Aids drop-down menu to visit our Courses landing page. Click on the course you want to take. Once you are on a specific course's page, you'll see a list of all the video lessons in the course on the left side (as shown below).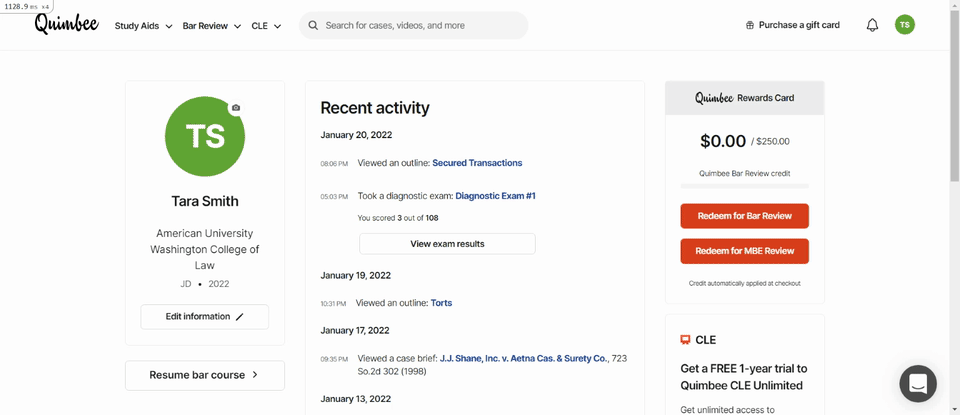 Video Lessons
The video lessons feature audio paired with helpful graphics. Video lessons also include transcripts, practice quizzes, and final exams.

The quizzes consist of multiple-choice questions, and you may find links to them in the left-hand panel underneath each individual video's title. Final exams are available at the end of each major section.

You may find the transcript in the main content area on the right, below the embedded video. You can either read the transcript in your browser or print it to view offline.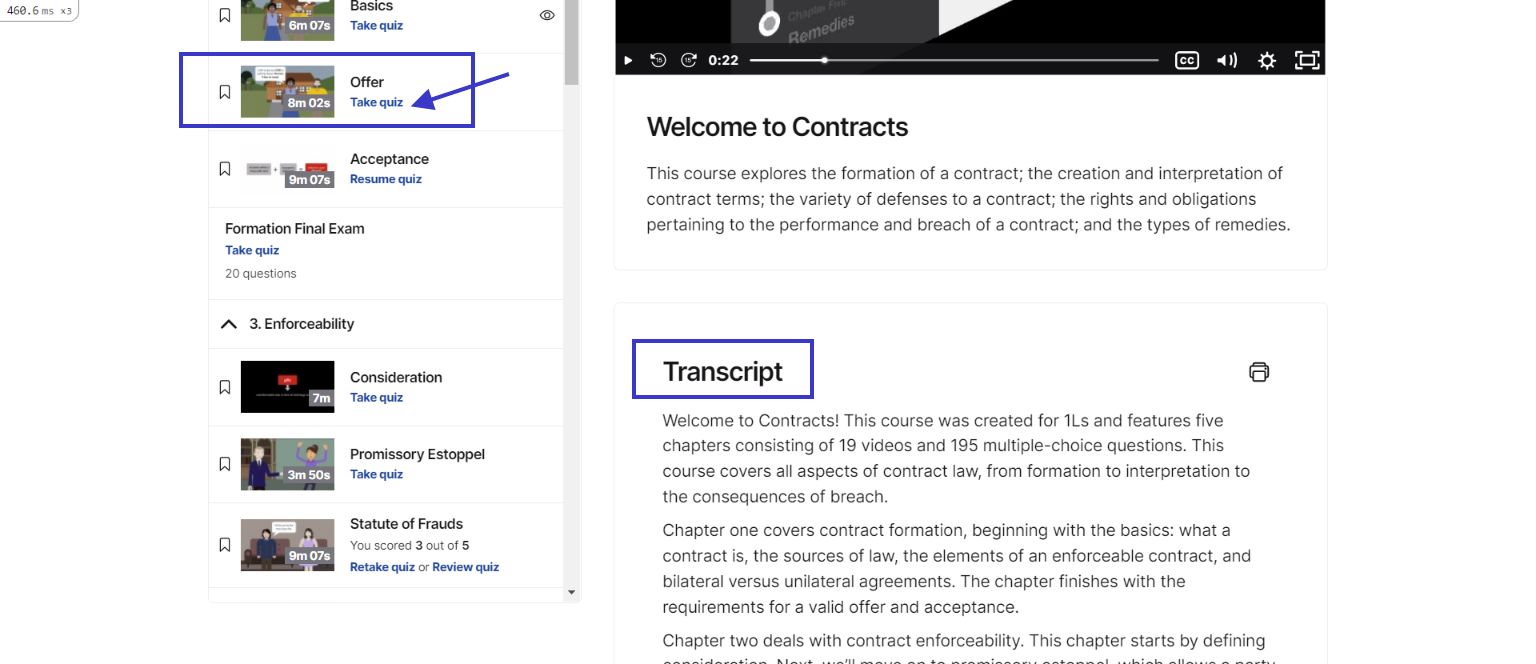 Lecture Videos
Some courses had talking-head style talk videos, and we recently removed all of them to focus more on our lesson-style videos, which are much better for learning according to our data.

We uploaded the talking-head videos to private YouTube playlists for your convenience. You may find the video links below:
If you have any questions, please give us a shout at support@quimbee.com.