Quimbee Bar Review Premium, bar exam, bar review, bar review course, bar study, bar prep, UBE, essay grading, attorney grading, practice essays
A graded essay task is just like a practice essay task except that you'll have the opportunity to upload your essay for grading by one of our trained attorney graders.
For each of the three graded essays, you'll receive personalized feedback, clarifications on the substantive law, and tips for writing passing essays.*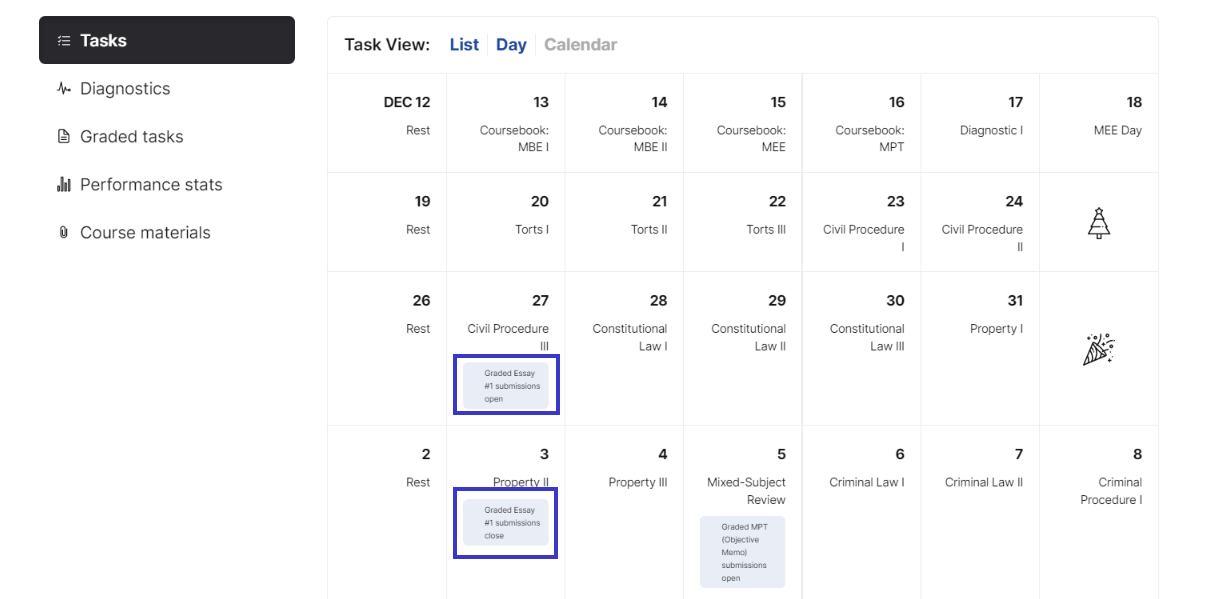 *Florida users will receive four graded essay tasks since there is no performance test in Florida.
If you have any questions, please email us at support@quimbee.com. We're always happy to help!